Start a Pet Care Business: The Purrfect Time is Now by Aurora James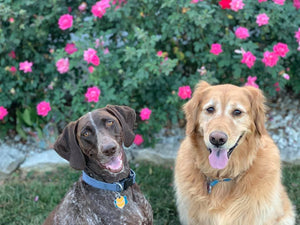 Pets are an important part of families' lives, and with that comes a need for pet care-based businesses. This is a great opportunity for business owners who want to provide something special and make a living while connecting with animals. With the internet, it's easier than ever to advertise and launch your own pet care business. Courtesy of 100% Angel, here are some tips on how to ensure success.
 The Rise of Pet-Related Enterprise
 Pets are no longer just pets; they're part of the family. This means there is an increased demand for services such as grooming, daycare, walking, sitting, boarding, training, and more. People want specialized services and are willing to invest in quality care for their furry friends.
 Businesses for Animal Lovers
 Starting a pet care business is a great opportunity to combine your love for animals with a chance to make a living. With the increasing demand for such businesses, those with past experience working with animals through volunteer work or related fields possess an advantage in attracting clients. Demonstrating a thorough understanding of pet care, such businesses are successful in building trust among clients and their furry friends.
 Don't restrict yourself when it comes to offering pet care services. There are many options to consider, ranging from house sitting to dog walking to grooming. By being open to various opportunities, you can create unique offerings that appeal to your clients and generate extra income.
 Offering Quality Service
 For pet owners who see animals as part of the family, investing in quality services is a top priority. If you're just getting started with your business, though, you might want to begin by checking reviews on precisely which products and services are most worth your time.
 As a business, it is important to consider this mindset when setting prices. Consumers are often willing to pay more for professional, experienced care that ensures the safety and happiness of their furry friends while away from home.
 Internet Marketing
 Thanks to internet marketing, promoting your business online has become incredibly accessible. Social media posts and detailed website descriptions allow clients to see exactly what services you offer. Creating videos can also give customers an up-close look at the experience they can expect from your business.
 Your Business As An LLC
 A formation service can handle the paperwork and register your pet care business correctly to comply with local laws. This helps protect your assets from legal issues that may arise from unsatisfied clients. By using a formation service, you can prevent potential legal situations without having to spend unnecessary hours researching legal matters in your jurisdiction.
 Go Back to School
 If starting your own business sounds a little intimidating, you could always go back to school first to help build up your foundational knowledge. If you look into the bachelor's degree business process, you'll notice that online programs offer a great deal of flexibility – meaning you can proceed at your own pace without having to take too much time away from your other responsibilities. This can help better-prepare you to launch your own business, as well!
 Starting a pet care-based business can be incredibly rewarding both professionally and emotionally as it provides an opportunity not only to make money while doing something enjoyable but also to connect people and animals who might not otherwise come into contact with each other ever otherwise. Use tips mentioned above help ensure a successful venture where everyone involved feels happy and fulfilled after each interaction.
 100% Angel is here to provide unique gifts for the dogs you love. Let us know if you have any questions!
Leave a comment
Comments will be approved before showing up.