Enter our Costume Photo Contest to win an ID tag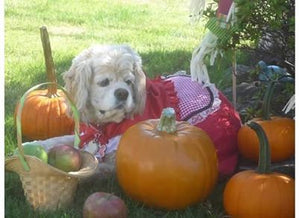 Costume PHOTO Contest - Post your dog(s) best photo in costume with their name(s) on our Facebook page to enter! Please no human's in photos please. Entries must be over 18 years old please. Photos entries accepted through October 30th 4pm PST. After posting your photo on our page please allow up to 48 hours for it to appear in our contest album, thank you for your patience. Three (3) Doggies will win an I.D. tag of their choice from 100% Angel. We encourage you to LIKE your favorite photos, but no voting is necessary. 100% Angel staff will choose all three photo winners! Good Luck every doggy!

Win one of these tags or more below!
Leave a comment
Comments will be approved before showing up.