You can just call me a dog mom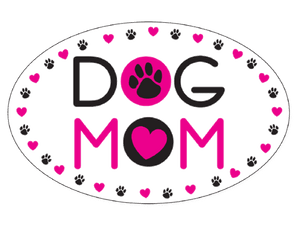 Have you seen the saying "My dog is not my whole life but makes my life whole"? I always look at this and thought, ok its wonderful that people love their dog(s) so much but I can't relate. You see, my dog is my whole life, completes me and gives me a purpose. The two things in my life that define me are I am a child of GOD and a Dog Mom. I know that I am not alone in this and even if I was that's fine. I am happy with who I am.
I live in a neighborhood where I have met all my neighbors through my dog and/or their dog. I get introduced to their dogs first and often don't even learn the Dog Mom's name until several encounter's later. Running into each other we greet one another other by saying hello to the dogs. Through my fur baby Angel in heaven and now Sugar I have met some of the most amazing Dog Mom's. I have learned you never know how impactful some of these encounters might become. 
On a dog walk I met a neighbor, Elaine we developed a deep friendship. She was my best friend and a surrogate mother to me. She walked with me though my brightest and darkest seasons in life. Sadly she is in heaven with Angel, but both of their love and spirits live in my heart. I believe women who are Dog Mom's have a true shared kindred spirit. 
Dog Weddings 
Doggy Play Dates
Puppy Showers 
Dog Friendly Holiday Vacation's
Turning your beloved dog's I.D. tag and collar into a bracelet for yourself. 
If you were to ask me what is the purpose of your life, what defines you, it is being a Dog Mom.
Written by Jennifer
Owner and Dog Mom of 100% Angel A Charming store for dogs
Leave a comment
Comments will be approved before showing up.