Coffee and Canines: Taking Your Dog to the Cafe by Aurora James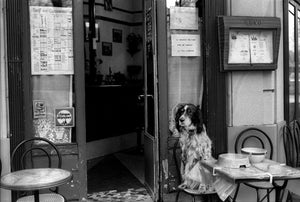 Photo Credit: David Henry via Pexels
Are you longing for an outing where you can share your love of coffee and your love of canines? You can have a pleasant experience with both if you've prepared both yourself and your dog. Here are some tips from 100% Angel for bringing your dog with you on your next caffeine run.
How to Prepare
You love your dog, but that doesn't mean everyone else will. Do what you can in advance to ensure that you, your dog, and the other patrons can enjoy the experience.
Don't assume that a patio means a place is dog friendly. When scoping out that ideal coffee shop, call ahead or do some searching online to ensure your pup is welcome.
If you don't have the time to properly socialize your dog, try hiring a dog walker to help. They spend their days working with pups like yours, and can help Fido get used to being with other dogs and people.
Walk your dog in an area where other pets and people are present. This is easier if you live in an area with a high walk score, so you can walk to many different stores and restaurants. Practice having your pup just sit in these areas to get used to being around other people and animals. Sit until they are calm, and then move on and repeat.
It's important that your dog has a good leash and collar or a harness. Many dogs who can wiggle their way out of collars will be calm and contained with a well-reviewed escape-free harness. Most places - even those who warmly welcome your pup - will turn away an unleashed dog.
Give your dog some bling that can also keep them safe. Pick up a unique dog tag and a few adorable charms from 100% Angel!
The Best Boy
You've done your research, but have you taken some time to train your dog how to interact with others? With a few good resources, even a doggie school dropout can become the best boy.
Enjoy Your Outing Together
Now that you're both prepared, you can enjoy time with your pup and your cup of joe. Put your pup on a leash, grab their water bowl, keep an eye on their stress and anxiety levels, and be prepared to enjoy the compliments.
Written for 100% Angel by Aurora James from Dog Etiquette 
Leave a comment
Comments will be approved before showing up.