4 Reasons why Dog Pet ID Tags are important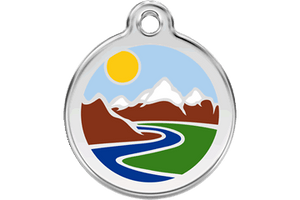 1. There is always a chance your pet might get lost.
2. Unexpected events happen like a natural disasters.
3.With a tag and collar, your pet is more likely to receive help.
4. Pet ID tags are the fastest way to get your pet home. Micro-chipping is a valuable way to keep track of your pet, but if someone finds your pet, they will need to take him to a shelter or vet's office to have the chip read.  
Leave a comment
Comments will be approved before showing up.